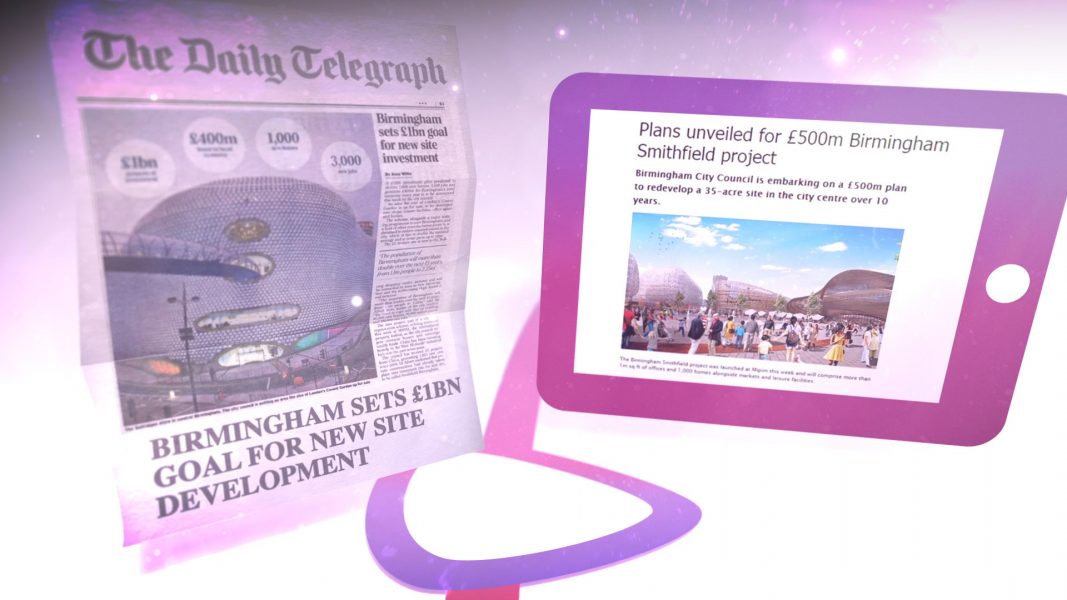 Marketing Birmingham : An incredible year!
Clients
Orion Media
Marketing Birmingham
Category
Description
2015 has been an incredible year for Birmingham, with an unprecedented amount of new openings and redevelopments, anniversary celebrations and events. The spotlight has been firmly fixed on the city, and to capture all of the great coverage across the year, we've pulled together some of the best media highlights.
Scruf were commissioned by Orion Media to help pull together this 2015 highlights reel for the Marketing Birmingham AGM, using clips provided by the client and featuring BBC and ITV News footage, as well as work by local contributors.