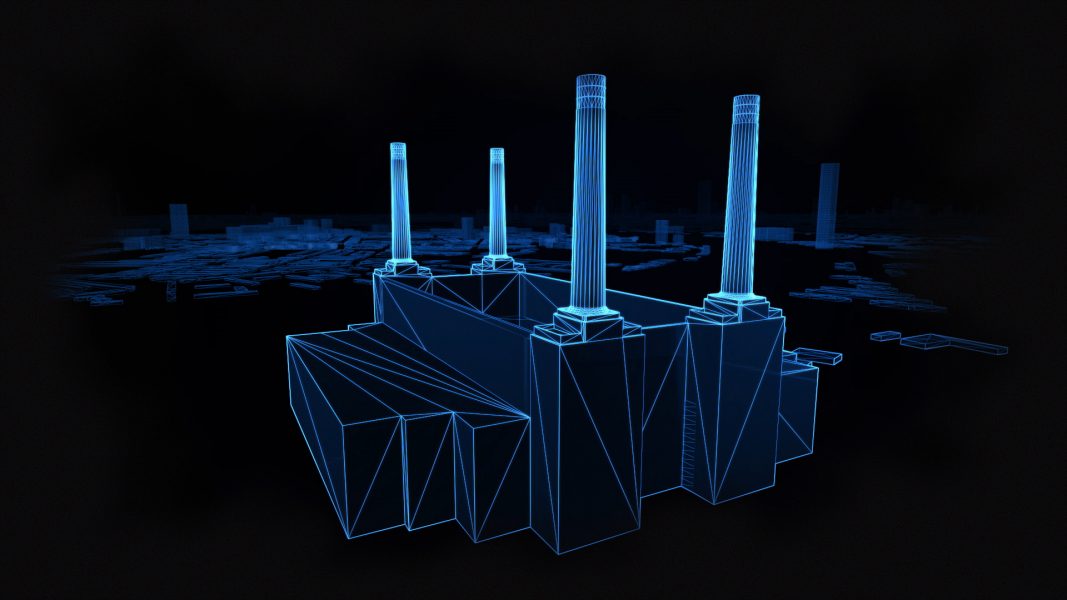 Description
The iconic Battersea Powerstation has been having a major facelift.
This is the story of a building that is truly "iconic" architecturally, artistically and culturally.  Left to rot it has been re born as one of the most exciting and innovative mixed use neighbourhoods in the world – a place for locals, tourists and residents to enjoy a unique blend of restaurants, shops, parks and cultural spaces.
Scruf worked with advertising and events agency The Black Arts Company to help launch the extraordinary retail potential of the Power Station at an event held on the site on March 22nd 2018. The event featured a unique holographic projection system, and Scruf were commissioned to create content for the presentation using 3D renders of London, and the powerstation itself.
The holographic projection technology posed fascinating challenges for the production team. 3D depth is created by varying the brightness of the the 3D content – anything bright stands out from the darker background images. Sharpness and clarity is key to bringing the concept to life, so we developed wireframe 3D content with subtle glows and effects.